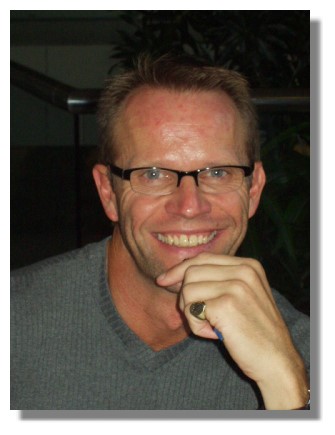 Owned and managed by Schuyler Hoffman, Schuyler Consulting Services provides a variety of editorial services for international companies and individuals.
Services include copy writing and copy editing, content editing, general editing, proofreading and development consultation. Specializations include travel books and publications, legal books and publications and Web based content and publications.
Thank you for taking the time to consider Schuyler Consulting Services!
Schuyler Hoffman
---
Editing & Writing Resume
10+ years of writing and editing experience
International business and cultural experience [Europe, primarily France]
Editing and Writing [books, newsletters, Internet, publications]

§ Copy edit and update various books, publications, articles and Web sites for grammar and structure issues

§ Compile and write books and articles for various publishers and publications

International Living, Inc- Paris office

§ Edited, marketed and promoted series of online travel guides; negotiated author contracts

§ Wrote and edited weekly property e-letter: focus on writing articles of technical and legal matters in a way the average reader could understand; sourced and edited additional articles and information from laymen and professionals

Free Lance

§

Edit copy for free lance journalists: review and consult for grammar, structure and style

§

Edit copy for Web sites – technical and consumer oriented: review and consult for grammar, structure and style; translate and localize copy for foreign sites (for an Anglophone audience)

§

Copy edit and proofread for marketing/pr firms

§

Compiled and wrote Paris: A Relocation Guide

– published by International Living, Inc: compiled from other IL resources and augmented with my own experiences and insights on moving to and living in Paris

§

Edited and updated

France: The Owner's Manual

– published by International Living, Inc: originally written by a Brit; editing included "Americanizing" text as well as reviewing for grammar and structure issues; updating included: verifying existing information on people, places and things, updating where necessary; adding Internet and Web information to existing people, places and things and adding new people, places and things where possible

§

Edited and updated

Paris Confidential

(a walking guide to Paris) – published by International Living, Inc: editing involved reviewing for grammar and structure issues; updating included: verifying existing information on people, places and things, updating where necessary; adding Internet and Web information to existing people, places and things

§

Production Manager and copy editor -

French Property Insider Newsletter

, weekly e-newsletter published by FrenchPropertyInsider.com: reviewed and edited articles; added photos where possible; formatted and convert text draft to HTML for web publication; broadcast the newsletter electronically to subscribers

§

Wrote niche market travel guide to Paris – published by Adrianleeds.com: a guide written from a "local" perspective focusing on the places and things Parisians go to and do; an electronic guide available online and updated quarterly

DDB Seattle

(

freelance)

§

Copyedit and proofread ad copy, client proposals, white papers, and RFP's

Evergreen Monthly – now Conscious Choice

(

freelance)

§

Copyedit articles and other copy for publication

§

Proofread formatted publication prior to going to printer
---
Examples of published articles are available at
French Property Insider Articles
---
For inquiries, please contact me at:
---